On 18 December 2015, the Federal Court handed down an order for relief based on a case initiated by the ACCC in July 2014.  The order imposed penalties on A Whistle & Co Pty Ltd (the Respondent) for breaching the Australian Consumer Law (ACL) by publishing fake customer testimonials.  Whilst it is common marketing practice to use testimonials to create the appearance of customer satisfaction, the judgment, Australian Competition and Consumer Commission v A Whistle & Co (1979) Pty Limited [2015] FCA 1447 demonstrates why businesses should ensure that they engage in genuine and legitimate marketing, and avoid misleading or deceiving their consumers.
Overview of the case
Section 29 of the ACL prohibits false or misleading representations about goods or services. Specifically, section 29(1)(e) states:
"A person must not, in trade or commerce… make a false or misleading representation that purports to be a testimonial by any person relating to goods or services".
The Court found that the Respondent, an Electrodry Carpet Cleaning franchisor, had published six (6) fabricated testimonials on numerous business review websites, and had in fact been attempting to induce its franchisees to do the same as a form of promotion.  Notably, the testimonials in question were actually published by an overseas marketing agency on the Respondent's behalf, and were only published as examples for the purpose of demonstrating franchisees how to do the same.  The process for fabricating reviews was even included in a version of the Franchisee Manual sent to franchisees, and two of the franchisees subsequently engaged in the practice on four occasions.
The Federal Court's decision
The Court held that based on the facts, the Respondent had committed a number of breaches of section 29(1)(e) of the ACL.  It ordered that the Respondent pay various pecuniary penalties, amounting in total to $215,000.  The Respondent was also ordered to publish a corrective notice, advertising to the public that it had engaged in false or misleading behaviour.  Although the Respondent sought to cooperate with the ACCC, and the penalty included a substantial discount for this fact, the Respondent was still hit with hefty fines and had its reputation tarnished.  This is yet another example of the serious consequences that breach of the ACL can have on businesses, and why business owners need to be fully informed about the obligations that the ACL imposes.
Further references
Legislation and guidance                    
Competition and Consumer Act 2010 (Cth) (Schedule 2 – Australian Consumer Law)
Other articles by Dundas Lawyers
Directors personal liability for misleading and deceptive conduct
ACCC guidance for online user reviews
ACCC guidance on business use of social media
Australian Competition and Consumer Commission v A Whistle (1979) Pty Ltd
Further information
If you require further information about the Australian Consumer Law and how it can affect your business, please contact us for a confidential, obligation free discussion.
Malcolm Burrows B.Bus.,MBA.,LL.B.,LL.M.,MQLS.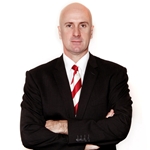 Legal Practice Director
Telephone: (07) 3221 0013
Mobile: 0419 726 535
e: mburrows@dundaslawyers.com.au
Disclaimer
This article contains general commentary only. You should not rely on the commentary as legal advice. Specific legal advice should be obtained to ascertain how the law applies to your particular circumstances.