Shareholders Agreements' or "Business Wills" as recently referred to by Paul Betti of Australian Financial Advisers, are commonly created at the beginning of a business venture.  They attempt to regulate the conduct of the shareholders who are establishing a new venture and apply not only to Pty Ltd Companies, but to Partnerships and other commercial entities.



I've personally put together dozens of such agreements and seen various seemingly "oppressive ones" where I've had to fight for the rights of a minority shareholder.  See our article on what Shareholders Agreements can protect against.
It's with the experience of both an entrepreneur and a Corporate Lawyer that I've put together the Top 7 made in Shareholders' Agreements.
Mistake 1 – Not having a Shareholders' Agreement at all!
Often times in the excitement of establishing a new business, promoters feel that the cost of preparing a thorough Shareholders' Agreement is prohibitive.  This may be so, however let me assure you, that in my experience, it costs approximately 20 times more to attempt to fix the problem after the fact, than it does to address the issues properly beforehand.  What's worse, is that there is no guarantee that it can be fixed at all! No where is the old adage "prevention is better than cure" more applicable than in the case of a Shareholders' Agreement.
Mistake 2 – Not considering a tailored Constitution
Depending on the situation, it's possible that a Constitution can be tailored to take into account the particular need of a business.  The benefit of this approach is that if the Company is raising capital from shareholders via a prospectus or pursuant to the 12/20 rule, then there's is no need to have new shareholders become a party to the existing Shareholders' Agreement.  In other words, there's less paperwork.  Read more here.
The downside is that the Constitution can be amended by passing a special resolution of the members (75%), whereas all Shareholders must agree to amend a Shareholders' Agreement.  It's a case of eased administration versus more certaintity.
Mistake 3 – We've known each other for 10 years – what can go wrong?
If I had a dollar for each time I heard this, I'd probably have about 30 dollars, give or take.   Let me assure you that in the absence of a Shareholders' Agreement, as soon as the business runs into trouble or is making a good return, 10 years of trust can evaporate in a heartbeat.
Mistake 4 – Assuming that a Constitution and the Corporations Act will suffice
A common misconception is that a standard form Company Constitution protects Shareholders in the event of a dispute.  Short answer is that they generally don't cover a range of oppressive conduct that may occur.  I must have 100 war stories in this regard that could form the basis of the next video post!
Mistake 5 – Not considering the impacts of future events
When raising capital it's usual for shareholders to dilute their holdings equally, as shares are issued in exchange for cash.  This means that the voting power they can exercise shrinks proportionately as each share issue takes place.  The impact that this has on any particular individual,s ability to pass certain resolutions is often overlooked.  It may mean that a major shareholder loses control.
Mistake 6 – Not thoroughly considering all the issues
There are an absolute plethora of legal issues that need to be considered by shareholders to properly analyse and prepare for the various situations that can arise.  That said, if all parties are fully informed and the provisions are drafted appropriately, a Shareholders' Agreement should be able to sit in the bottom drawer gathering dust until a situation arises where it needs to be consulted.
Dundas Lawyers has devised a process for preparing Shareholders' Agreements that aims to educate those involved and streamline what can be an otherwise expensive process.
The process starts with an education session and some fact finding on the background to the business.  It then proceeds through a structured questionnaire and finally to the drafting of the document itself.
The process is available in a workshop format or one on one, with the workshop format being more cost effective.
Mistake 7 – Involuntary Succession
Most issues that we prepare for as Lawyers fall into the "voluntary succession" category where the parties no longer agree or one wishes to exit.
Yes Paul, we concur, rarely is death considered and rarer still is it fully insured against.  It's also unusual for people to fully consider the taxation implications of an insured termination event.
Dundas Lawyers drafts and settles a wide variety of Shareholders' Agreements for a variety of entity types.  For further information on how Dundas Lawyers can assist you to build shareholder value by ensuring your business is on a solid foundation, please contact: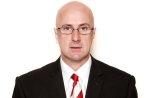 Malcolm Burrows B.Bus.,MBA.,LL.B.,LL.M.,MQLS.
Legal Practice Director
Telephone: (07) 3221 0013
Fax: (07) 3221 0031
Mobile 0419 726 535
Disclaimer
This article is not legal advice. It is general comment only.  You are instructed not rely on the commentary unless you have consulted one of our Lawyers to ascertain how the law applies to your particular circumstances.
---
Further articles
Can a company be wound up under s 461K for failing to achieve its objectives?
What is a Shareholders Agreement?
Convertible Notes in capital raising
Shareholder disputes – the fight for control
Shareholders' agreements and inconsistency clauses
Tailored Constitutions vs Shareholders' Agreements
What do Shareholders' Agreements protect against?
Contact Us
Please complete the following form if you have any specific questions on shareholder agreements.
---
Disclaimer
This article is general in nature and cannot be regarded as legal advice. It is general commentary only. You should not to rely on the contents of this article without consulting one of our lawyers. If you would like advice regarding how the law applies to your individual circumstances, then please contact Dundas Lawyers.