A shareholders agreement (Shareholders Agreement) is a contract that attempts to regulate the rights and obligations of Shareholders or Members (used interchangeably) in the context of their ownership of securities in a company.  The company itself may also be a party to the Shareholders Agreement.
Shareholders Agreements are not compulsory like the Replaceable Rules or a Constitution as required by the Corporations Act 2001 (Cth) (Act).  On incorporation, or on obtaining an investor, many companies choose to regulate the rights and obligations of Members in addition to regulating various aspects of the management of the Company by preparing and executing such an Agreement.
Common clauses in Shareholders Agreements
The nature of a Shareholder Agreement means that innumerate options are possible, however they generally include provisions of the following nature:
Conditions precedent – does anything have to happen before or when the Shareholders Agreement is signed by the parties? Examples include the guaranteeing of a debt facility or the granting of a Licence;
Confidentiality obligations – creating an obligation of confidence for Shareholders;
Dispute resolution procedures – options for alternative dispute resolution and mediation at first instance prior to the commencement of litigation;
Dividend distribution policy – the level and manner in which dividends are to be distributed;
Drag along rights – the right of a majority to compel the minority to sell their shares to a third party purchaser;
Objectives of the Company – attempting to limit the business activities of the Company to prescribed areas;
Pre-emptive rights – to acquire another Members shares in the event that one Member wishes to sell (for whatever reason);
Restraint of trade – limiting the activities of Shareholders so that they are not able to compete with the business of the Company;
Tag along rights – the right of a minority Shareholder to 'tag along' with a majority Shareholder if the majority Shareholder sells the securities a third party;
Terminating Events – a pre-existing agreement for the Members to sell their shares if certain events such as death, trade sale, an initial public offer is made to the Company to list on the Australian Stock Exchange (ASX); and
Weight of Votes – whether votes of the Board are one vote per Director or proportionate according to the percentage of shares held in the Company.
For a complete list of potential clauses in this regard please ask us for our "Shareholders Agreement Checklist".
Common problems with Shareholders Agreements
In preparing an executing a Shareholders Agreement it is usual to consider the position of the controllers off the company at a particular point in time.  Many issues arise when circumstances change over and above what the parties anticipate.  For example the effect of dilution on a majority shareholders control, in the event that further capital is required.  Failure to allow for this situation can have serious consequences for the future of the enterprise.
Further references
Cases
Cody v Live Board Holdings Limited [2014] NSWSC 78 demonstrates that an inconsistency clause which attempt to resolve ambiguity between overlapping or conflicting clauses in a Constitution and a Shareholders Agreement in favour of the Shareholders Agreement may not be sufficient, as both documents must be read together to ensure compliance with the Corporations Act 2001 (Cth).
Legislation
Related articles by Dundas Lawyers
Tag along rights in shareholders' agreements
Shareholders' agreements and inconsistency clauses
Top 7 mistakes made in Shareholders' Agreements
Tailored Constitutions vs Shareholders' Agreements
What do Shareholders' Agreements protect against?
Term Sheets and Share Subscription Agreements
Further information
If you need assistance drafting or editing a Shareholders Agreement, please telephone me for an obligation free and confidential discussion.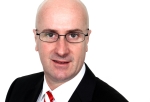 Malcolm Burrows B.Bus.,MBA.,LL.B.,LL.M.,MQLS.
Legal Practice Director
Telephone: (07) 3221 0013 | Fax: (07) 3221 0031
Mobile: 0419 726 535
e: mburrows@dundaslawyers.com.au
Disclaimer
This article is not legal advice. It is general comment only.  You are instructed not to rely on the commentary unless you have consulted one of our Lawyers to ascertain how the law applies to your particular circumstances.