"Tag along rights" are rights that are commonly included in shareholders' agreements. As the name suggests, tag along rights effectively empower minority shareholders to "tag along" with a majority shareholders' (Seller) sale of shares to a third party (Third Party).  In this sense the aim is to protect minority shareholders, who may use them to:
take advantage of a favourable deal negotiated between the Seller and a Third Party; and
attempt to prevent the controlling interest in the company being transferred to a Third Party.
Tag along rights can be a source of confusion in a shareholders' agreement depending on how they are drafted.
Because the exact rights vary between individual agreements, tag along rights generally allow minority shareholders to restrict the sale of the Seller's shares to a Third Party, in circumstances where that Third Party will also purchase a proportionate amount of the minority shareholders' shares on identical terms.  If the Third Party refuses to purchase the shares of minority shareholders who have exercised their tag along rights (Tagging Shareholders), the Seller can be restrained from selling.
Generally, the trigger for tag along rights will be limited to situations where the Seller is selling an amount of shares that is equal to or greater than a fixed percentage, such as 70%, of the total shares on issue in the Company (Trigger Percentage).
How tag along rights can disadvantage majority shareholders
Tag along rights usually favour the minority they can be a source of frustration for a prospective Seller, especially where the Trigger Percentage is relatively low.
In such circumstances the Seller may struggle to procure a favourable deal for the sale, as any diligent Third Party will negotiate the terms of sale on the assumption that they may be required to purchase the shares of Tagging Shareholders as well.
In other circumstances the exercise of tag along rights by a Tagging Shareholder may result in the collapse of an already negotiated deal. This can have catastrophic results for a Seller who has over-committed to a prospective sale, often leaving them in a position where they must either breach the shareholders' agreement or back out of the sale.
Further references
Legislation
Related articles
What is a Shareholders Agreement?
Shareholder disputes – the fight for control
Shareholders agreements and inconsistency clauses
Top 7 mistakes in shareholders agreements
Term Sheets and Share Subscription Agreements
Further information
If you require further information concerning tag along rights or shareholders' agreements generally, please contact us for an obligation free and confidential discussion.
Malcolm Burrows B.Bus.,MBA.,LL.B.,LL.M.,MQLS.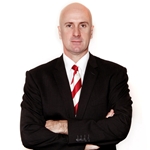 Legal Practice Director
Telephone: (07) 3221 0013
Mobile: 0419 726 535
e: mburrows@dundaslawyers.com.au
Disclaimer
This article contains general commentary only. You should not rely on the commentary as legal advice. Specific legal advice should be obtained to ascertain how the law applies to your particular circumstances.