On 28 March 2017 the Corporations Amendment (Crowd-sourced Funding) Bill 2016 (Cth) (2016 Bill) received Royal Assent.  Commencing 28 September 2017, the 2016 Bill will amend the Corporations Act 2001 (Cth) (Corps Act) and the Australian Securities and Investment Commission Act 2001 (Cth) (ASIC Act) to introduce a regulatory framework for Crowd Sourced Funding (CSF), also known as Crowdsourcing or Crowdfunding for unlisted public companies.  The 2016 Bill builds upon the CSF framework introduced by the Corporations Amendment (Crowd-sourced Funding) Bill 2015 (Cth) (2015 Bill).
What is Crowdfunding?
CSF is an emerging form of funding that allows entrepreneurs to raise funds from a large number of investors.  Crowdfunding is unique as it uses internet platforms, mail-order subscriptions and benefit events to find supporters and raise funds for a project or venture, and as such is an excellent option for small businesses and start-ups.  Due to the success of platforms such as www.kickstarter.com, the use of CSF is on the rise, however, at current its use is not governed by any Australian legislation.
What are the roles in a Crowdsourcing arrangement?
According to the Australian Taxation Office (ATO) there are usually three (3) roles in a Crowdsourcing arrangement:
the person who initiates the project or venture, or who creates the campaign (Promoter);
the person who contributes money (Contributor); and
the organisation providing the Crowdfunding platform (Intermediary).
What are the types of Crowdfunding?
The ATO currently classifies CSF into four (4) main types:
donation-based – the Contributor makes a payment to the project or venture and receives nothing in return, except perhaps an acknowledgement on the Intermediary's website;
reward-based – the Contributor makes a payment and receives a reward from the Promoter in the form of goods, services or rights. There are often different levels of rewards to match different levels of contributions;
equity-based – the Contributor makes a payment and receives a share in the Promoter's company. The share includes certain rights such as the right to participate in future profits (dividends), voting rights, and rights to returns of capital upon winding up; and
debt-based – the Contributor makes a payment and the Promoter agrees to repay the principal plus interest.
Crowdfunding and income tax
At current, the ATO treats money received from CSF in the same way as investment and financial activity undertaken in a conventional manner.  This means that income received through Crowdfunding will generally be considered assessable income that must be declared on a tax return.  Similarly, any costs related to gaining or producing that income may be allowable deductions, providing that appropriate records are kept.  This is not the case, however, for the equity-based CSF model, where funds received by the Promoter will form part of the share capital of the company undertaking the project or venture.  As the 2016 Bill effectively aims to limit Crowdfunding purely to the equity-based model, the tax treatment of funds received from Crowdfunding could change dramatically if the bill becomes law.
The Explanatory Memorandum to the 2016 Bill outlines the following as the five (5) main pillars of the CSF framework:
eligibility requirements for a company to undertake CSF, including placing disclosure requirements on CSF offers (CSF Offer);
obligations of an Intermediary in facilitating CSF Offers;
a framework for making CSF Offers;
consequences of defective disclosure as part of a CSF Offer; and
protection measures for investors.
These elements are discussed in greater detail below.
(1) The eligibility requirements
To be an eligible CSF Offer, the offer must:
be expressly stated to be made under the CSF regime;
be for the issue of eligible securities (Eligible Securities) of the eligible company making the offer (CSF Company);
comply with the issuer cap (a company is limited to raising $5 million in any 12-month period); and
not be intended to be used by the company or a related party to invest in securities or interests in other entities or managed investment schemes.
A company is an eligible CSF Company if:
it is a public company limited by shares, with its principal place of business and majority of directors in Australia;
it satisfies the gross asset cap (consolidated gross assets of less than $25 million) and the turnover cap (consolidated annual revenue of less than $25 million);
neither the company, nor any related party, is a listed corporation; and
neither the company, nor any related party, has a substantial purpose of investing in securities or interests in other entities or managed investment schemes.
In order to enable companies to adopt the required public company structure, the 2016 Bill provides concessions to new public companies from the reporting and corporate governance requirements in Chapter 7 of the Corps Act.
The Government has indicated that Eligible Securities will be limited to fully paid ordinary shares though this is still to be prescribed by the regulations.
(2) Intermediaries
All CSF Offers must be made via the platform of a CSF Intermediary.  To be an eligible platform operator, an Intermediary must hold an Australian Financial Services Licence (AFSL) and may also be required to obtain an Australian Market Licence (AML).
The obligations of an Intermediary include:
setting out when the Intermediary must not publish or continue to publish an issuer's offer document (Gatekeeper Obligations);
to provide a communication facility;
to prominently display on the platform the CSF risk warning, information on cooling off rights, and fees charged to and interests in an issuer company;
to ensure retail clients receive the benefit of the relevant investor protections (cooling off rights, the investor cap, the risk acknowledgement) and that the obligation to comply with the prohibition on providing financial assistance is adhered to; and
to close or suspend the offer as required, and handle application monies appropriately.
(3) Making CSF Offers
The 2016 Bill established a process for making CSF offers that includes:
an eligible CSF Company publishing a CSF Offer document (CSF Offer Document) on a single CSF Intermediary's platform;
the CSF Company obtaining certain consents of persons associated with the CSF Offer Document prior to its publication;
the CSF Company making a CSF Offer and its related parties cannot have more than one CSF Offer open at one time; and
rules for determining when a CSF Offer is 'open'.
(4) Defective disclosure
The 2016 Bill defines when a CSF Offer Document is deemed to be 'defective' in a way which aligns with the existing Corps Act provisions applying to prospectuses and other offer documents.  Liabilities which arise from defective disclosure include criminal liability and exposure to an action for recovery of loss or damage.
(5) Investor protection
The investor protections proposed in the 2016 Bill include restrictions on the advertising of CSF Offers.  Additional protections for retail clients include:
an investor cap of $10,000 per issuer via a particular Intermediary within a 12 month period;
unconditional cooling off rights;
a prohibition on providing financial assistance to enable investments in CSF Offers; and
the requirement to obtain a risk acknowledgment prior to accepting a CSF application.
How does the 2016 Bill vary from the 2015 Bill?
The two (2) amendments to the CSF framework introduced by the 2016 Bill are:
an increase to the eligibility cap from $5 million to $25 million; and
a decrease in the cooling-off period from five (5) working days to 48 hours.
Takeaways
The 2016 Bill aims to provide more businesses with the opportunity to finance innovative business ideas and provide additional investment opportunities for retail investors, while ensuring investors continue to have sufficient information to make informed investment decisions.  It would be interesting to see if the framers of this Bill had ever actually raised capital from anyone as on its face it seems like just more regulation in an already over regulated marketplace.
Links and further references
ATO: Crowdfunding
Related articles by Dundas Lawyers
Raising capital without disclosure (prospectus)
What is a Shareholders Agreement?
Legislation
Australian Securities and Investment Commission Act 2001 (Cth)
Corporations Amendment (Crowd-sourced Funding) Bill 2015 (Cth)
Corporations Amendment (Crowd-sourced Funding) Bill 2016 (Cth)
Corporations Amendment (Crowd-Sourced Funding) Bill 2016 (Cth) – Explanatory Memorandum
Further information
If you need advice on Crowd Sourced Funding contact us for a confidential and obligation free and discussion: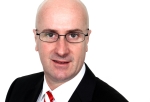 Malcolm Burrows B.Bus.,MBA.,LL.B.,LL.M.,MQLS.
Legal Practice Director
Telephone: (07) 3221 0013 | Mobile: 0419 726 535
e: mburrows@dundaslawyers.com.au
Disclaimer
This article is not legal advice. It is general comment only.  You are instructed not to rely on the commentary unless you have consulted one of our Lawyers to ascertain how the law applies to your particular circumstances.