A certification trade mark (Certification Mark) is a registered intellectual property right that signifies the bearer of the trade mark has met an official standard (such as Australian made).  The standards often associated with a Certification Mark include quality, content, method of manufacture and origin of manufacture.  While a Certification Mark is a form of trade mark that grants the owner a number of exclusive rights in relation to the trade mark, there are fundamental differences between Certification Marks and standard trade marks. 
Differences between a standard trade mark and a Certification Mark
A standard trade mark is generally used exclusively by the registered owners of the trade mark for the purpose of distinguishing the product or services which bear the trade mark from similar or competing goods or services.  A standard trade mark therefore provides the registered owners with a defendable point of difference from competing or similar products or services in the market.  This defendable right is very important for businesses with a distinct name (or product name) or visual logo (companies such as McDonalds or Apple come to mind).
Conversely, where as a standard trade mark is designed to only allow the registered owner to utilise and receive the benefit of the trade mark, a Certification Mark is generally extensively licensed out to third party manufacturers and services providers (Approved Users), who are, subject to their compliance with a set of rules or standards (Certification Rules), permitted to apply it to their own goods and services.  The purpose of the Certification Mark is to display to consumers that the item or service to which the Certification Mark is applied is of a particular standard.  Common examples of Certification Marks include:
Country of Origin (such as Australian made)
Religious observance (such as Halal certified)
Origin of ingredients (such as Australian grown)
As standard trade marks allow consumers to quickly associate a word or image with a product or service provided by a particular business, Certification Marks allow consumers to easily determine that goods or services are of a certain quality standard.
Obtaining a Certification Mark
The process for obtaining a Certification Mark in Australia is similar to that of obtaining a standard trade mark, although there are some key differences.  Applicants are required to make an application for registration to IP Australia, who will then have a trade mark examiner assess the proposed trade mark to see if it passes the general threshold requirements for registration of a trade mark.
However, unlike a standard trade mark, applicants for a Certification Mark must also file with IP Australia a copy of the Certification Rules that apply to the licence of the Certification Mark to third parties.  The requirements for Certification Rules are discussed later in this article.
A copy of the Certification Rules will be forwarded to the Australian Competition and Consumer Commission (ACCC), who will assess if they:
are compliant with section 173 of the Trade Marks Act 1995 (Cth) (Act);
include any other matter the ACCC requires to be included; and
are not of detriment to the public, likely to raise any concerns relating to competition, unconscionable conduct, unfair practices, product safety or product information.
If the ACCC is satisfied that the conditions above are met, they will issue a certificate to this effect and the Registrar of trade marks will be permitted to accept the application for registration.
Like a standard trade mark, once accepted by the Registrar of trade marks, a Certification Mark will be advertised for approximately five (5) months (Opposition Period), during which time third parties will be able to lodge objections to its registration.  Provided that no objections are made to the registration, or any objections that are made are resolved, the Certification Mark will be registered at the close of the Opposition Period.
Certification Rules
The Certification Rules are the rules which prospective licensees of the Certification Mark must comply with before being granted a licence to use it.  In effect, the Certification Rules set out the standards for certification.  Given the influence that Certification Marks can have on consumers, the Certification Rules are considered public documents and are available for access by a person, free of charge, at IP Australia.
Pursuant to section 173 of the Act, the Certifications rules must specify:
the requirements (Certification Requirements) that goods and services must meet for the Certification Mark to be applied to them;
the process for determining whether goods and services meet the Certification Requirements;
the attributes that a person must have to become a person approved (Approved Certifier) to assess whether goods and services meet the Certification Requirements;
the requirements that a person, being both the registered owner of the Certification Mark and Approved Users, must meet to use the Certification Mark;
any other requirements concerning use of the Certification Mark by the registered owner and Approved Users;
the procedure for resolving disputes concerning whether or not goods and services meet the Certification Requirements; and
the procedure for resolving any other disputes relating to the Certification Mark.
Further references
Legislation
Related articles by Dundas Lawyers
Commercialisation of Intellectual Property
Trade mark infringement – an introduction
Groundless threats of trade mark infringement
The importance of using your trade mark
Further information
If you need assistance in applying for a certification trade mark, please contact us for an obligation free and confidential discussion.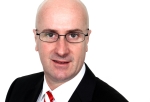 Malcolm Burrows B.Bus.,MBA.,LL.B.,LL.M.,MQLS.
Legal Practice Director
Telephone: (07) 3221 0013 | Mobile: 0419 726 535
e: mburrows@dundaslawyers.com.au
Disclaimer
This article is not legal advice. It is general comment only.  You are instructed not to rely on the commentary unless you have consulted one of our Lawyers to ascertain how the law applies to your particular circumstances.