A confidentiality agreement (Confidentiality Agreement) is a commercial contract also referred to as a non-disclosure agreement (NDA) where one (1) or more parties provide confidential information to the other, with the expectation that both parties will keep the information provided secret and use it only for an agreed purpose (Permitted Purpose).  Confidentiality Agreements can contain mandatory or elective obligations to disclose, or one (1) way or mutual obligations of confidence, in addition to a range of other obligations relating to the disclosure and use of confidential information which the parties agree to comply with.
Does the information disclosed have the "necessary quality of confidence"?
In order to be protected as "confidential information" it is necessary for the information disclosed pursuant to the terms of a Confidentiality Agreement to have the necessary quality of confidence.  The elements to be established in this regard were described in Coco v AN Clark (Engineers) [1969] RPC 41 per Megarry J as:
the information must be confidential information (private in nature and not common knowledge);
must have been communicated in circumstances importing an obligation of confidence; and
there must be unauthorised actual or threatened use of the confidential information to the detriment to the plaintiff.
What obligations are usually contained in Confidentiality Agreements?
Whilst there are technically no limits to the express obligations which can be contained in a Confidentiality Agreement, the following provisions are usual:
control of access – who will be entitled to have access to the Confidential Information and the procedures for notifying the other party as to who has been provided with access;
mandatory or discretionary disclosure obligations– whether the parties have a mandatory obligation to provide confidential information to the other or whether it is discretionary;
one (1) or two (2) way obligations – if there are two (2) parties to the Confidentiality Agreement, whether each party has an obligation to provide Confidential Information to the other;
exceptions to breach of confidence – the things which will negate a breach of confidence, because the Confidential Information provided can be disclosed because it is no longer confidential;
indemnity – whether the parties indemnify the other for losses caused by breach of the obligation of confidentiality;
meaning of Confidential Information – the definition of Confidential Information as it applies to the contract between the parties – in other words the subject matter of the agreement and a precise definition of "Confidential Information";
permitted purpose – the "permitted or agreed purpose" for which the Confidential Information can be used by a recipient;
precautions – the things that the parties must do to protect the Confidential Information against disclosure;
termination – how the agreement is to end and what must be done on termination of the Agreement;
undertaking – to be signed by employees, contractors and advisors of a party who are provided with the Confidential Information;
unauthorised disclosure – obligations if the Confidential Information is disclosed inadvertently; and
miscellaneous provisions – various clauses are usually added to a Confidentiality Agreement to give it legal effect, including (but not limited to):

the jurisdiction where the parties agree that disputes are to be heard;
how any amendments are to be made; and
whether the parties can sign the agreement in "counterparts".
Takeaways
Because of the myriad of obligations which can be contained in a Confidentiality Agreement it is important that such agreements be drafted with some rigour to ensure that they are enforceable.  It is also important to understand that the equitable jurisdiction may be available to grant relief in circumstances where a breach of contract action may fail.
Further references
Cases
Ansell Rubber Co Pty Ltd v Allied Rubber Industries Pty Ltd [1967] VicRp 7
Burica Pty Ltd v Tops To Bottoms (Australia) Pty Ltd [1997] FCA 1147
Maggbury Pty Ltd and Another V Hafele Australia Pty Ltd and Another (2001) 185 ALR 152
Related articles by Dundas Lawyers
Enforcing the terms of a confidentiality agreement
Is your confidential information, really confidential?
Getting confidentiality agreements in place – in business acquisitions
Injunctions for breach of confidence
Further information
If you need assistance to draft a Confidentiality Agreement or enforce its terms please telephone me for an obligation free and confidential discussion.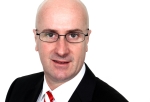 Malcolm Burrows B.Bus.,MBA.,LL.B.,LL.M.,MQLS.
Legal Practice Director
Telephone: (07) 3221 0013 | Fax: (07) 3221 0031
Mobile: 0419 726 535
e: mburrows@dundaslawyers.com.au
Disclaimer
This article is not legal advice. It is general comment only.  You are instructed not to rely on the commentary unless you have consulted one of our Lawyers to ascertain how the law applies to your particular circumstances.