In Queensland, litigious matters are commenced when a party files, and serves upon another, a pleading known as a Statement of Claim.  The party receiving this pleading then has the option to reply to the allegations with their own pleading known as a Defence.  However, where a party receives a pleading (whether that is a Statement of Claim, Defence or Reply) from their opposing party that they do not believe conforms to the requirements of form in Queensland, then they may bring an application to 'strike out' the parts of the pleading that does not conform.  In this article we consider the process of striking out pleadings.
The basis for striking out parts of a pleading
The Uniform Civil Procedure Rules 1999 (Qld) (UCPR) sets out the processes by which litigious matters are to be run within Courts in Queensland.  Rule 171 of the UCPR provides that a Court (at any time during the proceeding) may strike out all or part of a pleading if all or part of the pleading:
discloses no reasonable cause of action or defence;
has a tendency to prejudice or delay the fair trail of the proceeding;
is unnecessary or scandalous;
is frivolous or vexatious; or
is otherwise an abuse of the process of the Court.
We consider each of these briefly below.
Discloses no reasonable cause of action or defence
This basis for striking out part or all of a pleading focuses on the material facts set forth in the pleadings.  Where the material facts fail to adequately outline the cause of action (or defence, as the case may be), then a party may bring a proceeding to strike out the pleading, or part thereof.  As the material facts required to substantiate a cause of action will be specific to individual causes of action (defences), it is important for any party considering a strike out application to be aware of all the elements required to prove the action (or defence). Where it is clear that the pleadings fail to disclose material facts demonstrating the elements of the cause of action (or defence), then a strike out application may be warranted.
Although, where the area of law in question is evolving, it is generally considered to be inappropriate to take an action that would place a party out of Court, such as a striking out the pleading (see Project Company No 2 Pty Ltd v Cushway Blackford & Associates Pty Ltd [2011] QCA 102 at [27]-[30]).
Has a tendency to prejudice or delay the fair trial of the proceeding
The basis of striking out part or all of a pleading focuses on whether the pleading fails to state with adequate clarity the case the defendant is required to meet.  The case of Bloeman v Atkinson [1977] QLR 291 at 292 provides an understandable test of adequacy of pleadings:
'…After you have drafted your pleading, banish your instructions from your mind for a moment, and imagine yourself a stranger coming fresh to the matter. Would your draft, read by itself convey to his mind a clear conception of your client's case?'
It is important to note that when considering this basis for striking out, the fundamental principles of the UCPR are to be considered.  The fundamental principles of the UCPR are set out in rule 5, and include facilitating the just and expeditious resolution of issues at a minimum of expense and avoiding undue technicality.
Is unnecessary or scandalous
Where parts of a pleading are considered unnecessary, they may be struck out on the basis that they are irrelevant to the issues in dispute between the parties.  Similarly, where a pleading contains material that is scandalous, that material (to the extent that it is scandalous) can be struck out.  Material will be scandalous where, if as well as being irrelevant, it is indecent or offensive or consists of allegations made for the purpose of abusing or prejudicing the opposing party.
Is frivolous or vexatious
In Re Cameron [1996] QCA 37 at [2] it was stated (regarding what makes a legal proceeding vexatious):
'Although there are sometimes statutory indications, the broad test potentially concerns such factors as the legitimacy or otherwise of the motives of the person against whom the order is  sought, the existence or lack of reasonable grounds for the claims sought to be made, repetition of similar allegations or arguments to those which have already been rejected, compliance with or disregard of the court's practices, procedures and ruling, persistent attempts to use the court's processes to circumvent its decisions or other abuse of process, the wastage of public resources and funds, and the harassment of those who are the subject of the litigation which lacks reasonable basis.'
As the passage above highlights, there are numerous circumstances in which a party may be acting in a manner that is vexatious.  A common example of vexatious litigation includes where a party brings more than one action against another in circumstances where one action would suffice (see for example Butler v Simmonds Crowley & Galvin [1999] QCA 475 at [44]).
Is otherwise an abuse of process of the Court
As noted by Phillippides J in Stubberfield v Pippiatt [2006] QSC 281 at [20], what amounts to an abuse of process is insusceptible of a formulation comprising closed categories.  An abuse of process may include proceedings that evidence any of the attributes that may allow a pleading to be struck out under the other provisions of rule 171, including vexation, scandalous conduct, prejudice or unfair delay and failure to plead a cause of action.
What happens if a pleading is struck out?
If a party's pleading (or part thereof) is struck out pursuant to rule 171, the party may apply to the Court to amend their pleading, such consent generally being granted.  The risk for a party who fails to amend their pleading following a successful strike out application is that the opposing party may bring an action for summary judgment on the basis that the party has no reasonable prospect of success.
As a judgment granted pursuant to a summary judgment application is considered final, it is vitally important that parties are aware of the consequences of successful strike out applications, and are ready to amend their pleading if necessary.
Takeaways
The strike out provisions of the UCPR are a valuable tool for litigants.  The effect of a successful strike out application can provide a party with a valuable opportunity to seek summary judgment, thereby saving the expense and delay of a trial.  Conversely, parties who have a strike out application brought against them must be vigilant and prepared to seek to amend the pleadings should the strike out application be successful.  Seeking appropriate legal advice is paramount in these circumstances.
Further references
Cases
Bloeman v Atkinson [1977] QLR 291
Butler v Simmonds Crowley & Galvin [1999] QCA 475
Project Company No 2 Pty Ltd v Cushway Blackford & Associates Pty Ltd [2011] QCA 102
Stubberfield v Pippiatt [2006] QSC 281
Legislation
Uniform Civil Procedure Rules 1999 (Qld)
Related articles by Dundas Lawyers
What if neither party to proceedings takes a step?
What is your duty of disclosure?
Further information
If you need assistance with a litigious matter to which you are a party, please telephone me for an obligation free and confidential discussion.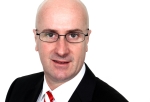 Malcolm Burrows B.Bus.,MBA.,LL.B.,LL.M.,MQLS.
Legal Practice Director
Telephone: (07) 3221 0013 | Mobile: 0419 726 535
e: mburrows@dundaslawyers.com.au
Disclaimer
This article is not legal advice. It is general comment only.  You are instructed not to rely on the commentary unless you have consulted one of our Lawyers to ascertain how the law applies to your particular circumstances.