Employers need to take care when making changes to an employee's contract of employment as it may give rise to allegations of constructive dismissal.
Section 386(1)(b) of the Fair Work Act 2009 (Act) provides that a person has been dismissed if they were forced to resign from their employment because of conduct, or a course of conduct, by their employer. This is commonly known as constructive dismissal.
The Act reflects the common law concept of constructive dismissal, allowing for a finding that an employee was dismissed in situations where:
The employer expressly asks the employee to resign or face a threatened or impending dismissal, or;
The employer's conduct may leave the employee feeling that he or she has no reasonable choice but to resign.
View on Dundas Lawyers Youtube Channel – Constructive Dismissal
Examples of conduct which could give rise to constructive dismissal
Importantly the definition of "conduct" includes both an act and a failure to act.  Unacceptable conduct of the employer may be an unauthorised variation to employment conditions, such as:
Repeated failure to pay wages;
A pay-cut;
Demotion;
Change of working hours;
Relocation; or
Reducing the responsibilities and duties of an employee who returned from maternity leave.
It may also be unacceptable personal treatment of the employee such as:
Harassment by a fellow worker that the employer has unreasonably failed to prevent or punish; or
Continued failure to investigate allegations of bullying or to take appropriate steps to protect the employee from the bullying.
Not a separate legal claim
Constructive dismissal is not a separate claim, but is an argument put as part of an unfair dismissal or a general protections (adverse action) claim.
In lodging a claim, an employee must prove on the balance of probabilities that he or she did not leave their employment voluntarily but rather was forced to leave because of the employer's conduct.
It is a high threshold to prove the employer's conduct fundamentally damaged the employment relationship to the extent that what the employer did, or failed to do, left the employee with no other option but to resign.
Importantly, the employer's conduct must involve a significant breach of the employment contract and must be the principal contributing factor leading to the employee's resignation.
In summary, constructive dismissal cases are rarely straight-forward with each case assessed on its own facts. It is recommended that employers and employees alike seek legal advice whether submitting or defending a claim.
Further references
Cases
Australian Hearing v Peary (2009) 185 IR 359.
Hobbs v Achilleus Taxation Pty Ltd ATF the Achilleus Taxation Trust; Achilleus Accounting Pty Ltd ATF the Achilleus Accounting Trust [2012] FWA 2907.
O'Meara v Stanley Works Pty Ltd [2006] AIRCFB PR973462 (11 August 2006).
Doumit v ABB Engineering Construction Pty Ltd (unreported, AIRCFB, Munro J, Duncan DP, Merriman C, 9 December 1996) Print N6999 12.
Mohazbad v Dick Smith Electronics [1995] IRCA 272.
Legislation
Related articles
Changes to unfair dismissal and minimum wage
Further information
If you are an employer or a senior executive and need any assistance regarding a constructive dismissal claim please call us on 07 3221 0013 for an obligation free and confidential discussion.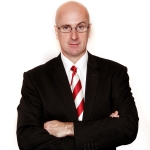 Malcolm Burrows B.Bus.,MBA.,LL.B.,LL.M.,MQLS.
Legal Practice Director
Telephone: (07) 3221 0013
e: mburrows@dundaslawyers.com.au
---
Disclaimer
This article contains general commentary only. You should not rely on the commentary as legal advice. Specific legal advice should be obtained to ascertain how the law applies to your particular circumstances.