By Lloyd Russell, Principal -TCB Solutions
Corporate governance means different things to different people and sadly in most family and private businesses this is considered to be the domain of the Accountant or Lawyer While these two critical stakeholders have a crucial role to play in the governance of your business they cannot assist with the development and embedding of the system within the businesses operations.  The reality is that the Directors and Senior Management are responsible for governance therefore have to make it a top priority.
Let's take a step back – "What is governance?" – Broadly speaking governance is your guiding system that includes policies, procedures and processes.  Following these key aspects is the reporting, monitoring and review framework for the purposes of audit and continuous improvement.
A regular question posed to TCB Solutions is – "Why is governance important in my business?" This is closely followed by – "My Accountant does the financials to make sure I am compliant with the ATO, ASIC and OFT, so why should I complicate things".
In responding to this we always work backwards and address the regulatory compliance statement.  True, your Accountant and Lawyer assist to ensure you don't fall foul of the regulatory authorities.  However just what proportion of your income and company reputation is generated by this compliance process?  The answer to that question is simply "very little" therefore it is time to think of governance as a point of difference for your business.
What does TCB Solutions mean by this?
The governance system of any business should be designed in complete alignment with the strategic imperatives otherwise the resultant business model will be inefficient within the operating environment.  To assess the effectiveness of your governance system the following questions must be answered in the positive:
does my governance system positive influence the culture within the business?
are all stakeholders (internal and external) treated / managed in a consistent manner and in accordance with the Company's policies?
can I promote my governance system as a point of difference when dealing with clients / customers?
is my Company recognised as being systemised and proactive?
does my governance system provide solutions to my clients in so far that I adhere to all contractual requirements and operate safely on site?
do I add value to my client's projects by delivering services on time, within budget and without complications?
is my governance system simple enough to ensure all members of the workforce understand what to do and what their role is in promoting the Company's reputation?
As we move into 2013 and beyond, especially under a tighter global economy, it will become increasingly  important to the bottom line if your business can demonstrate that it has a robust governance system.  The resources and construction sectors demand good governance at the operational level because they cannot engage contractors or sub-contractors that are inefficient, cause defects, operate unsafely or do not comply with the regulators.
More importantly, ineffective governance systems open up your business to unacceptable risks from employees and the wider community.
In conclusion, a robust, practical governance system positive influences your businesses culture and when working correctly is administered by your workforce in their daily activities.
Remember – It is you, as the Director or Officer, who is carrying the most risk and responsibility therefore any system MUST manage that risk and enhance your reputation so you can successfully compete to achieve acceptable levels of return.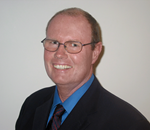 Lloyd Russell MBA.,GAICD.,AIMM.,Com Dec.
Principal – TCB Solutions
p: (07) 3351 5730
m: 0413 549 748
e: lloyd@tcbsolutions.com.au
www.tcbsolutions.com.au