The term 'corporate governance' is often bandied about, but rarely explained in the context of a framework which can be applied to a variety of enterprise types.
So what is it?  Corporate governance is traditionally thought of as the way in which enterprises are directed and controlled.  More recently, corporate governance has been defined as the framework of rules and procedures by which the decisions in an enterprise are made, and how the controllers and held accountable for them.  The term, 'enterprise' refers to all types of associations, companies, trusts and other hybrid entities that provide a product or service (Enterprise).

Corporate governance is therefore a broad umbrella concept, extending to all relationships between the Enterprise, its stake holders, its suppliers, its customers and its employees.
While the concept itself may sound quite vague, it deals with all aspects of an Enterprise, from obligations imposed by statute, common law and other contractual relationships to the day-to-day practicalities of running a business.
An example of a corporate governance framework can be seen in a basic proprietary limited company.  In this situation, the Enterprise has a board of directors, who have responsibilities to their stakeholders, their customers and the government, both state and federal.  These responsibilities are defined in their contracts and codified in legislation, including the Corporations Act 2001 (Cth) (Act) and industry specific acts, and assessed with regard to the expectations of the stakeholders.  These expectations are then delineated in the governing documents of the Enterprise, such as a constitution, trust deed or shareholders agreements.
At the heart of the principles of good corporate governance is accountability to the Enterprise's stakeholders, who rely on the controller's activities to protect and enhance the value of their equity.
Enterprise Controllers
Those in charge of the Enterprise (Controllers) are usually the directors who oversee the activities of the Enterprise.  That said, this of course will depend on the type of Enterprise.
Enterprise Controllers are in a fiduciary relationship with the Enterprise, meaning that they have to act in the best interests of the Enterprise and put their own interests behind those of the Enterprise.
The Act has also codified the many common law duties of directors in Chapter 2D.  Read more about the statutory directors' duties.
While there is a fundamental legislative and common law imperative for directors of an Enterprise to prevent insolvent trading (see Section 588(G) Corporations Act 2001 (Cth)), good Corporate Governance is not a panacea for profitability.
Enterprise scale
The same system of Corporate Governance applicable to an ASX listed public company is likely to cripple a small business or family owned enterprise.
The size and structure of an Enterprise will have a large impact on the Corporate Governance obligations of the Controllers of the Enterprise.
The reality is that the size of the Enterprise and the market that it operates in influence what sorts of checks and balances are required to be implemented in its Corporate Governance Framework.
Developing a Corporate Governance Framework
In considering the Corporate Governance obligations of the Enterprise, it is useful to consider these obligations in the context of Dundas Lawyers Enterprise Due Diligence Framework (DD Framework).
A Corporate Governance Framework is made up of two (2) elements, each with many sub-parts as follows:
General Corporate Governance obligations refer to the tapestry of legislation and case law reflected largely in the Act that encompasses the statutory directors' duties and the relationships between the holders of equity and others.  The general Corporate Governance obligations are contained in:
governance documents such as the replaceable rules, a constitution, a trust deed or the rules of the association, depending on the Enterprise (Governance Documents); and
the statutory duties that apply to Enterprise Controllers; and
Operational Governance of the Enterprise refers to its compliance with a range of statutory obligations.  These fall into two categories:
compliance with a range of industry specific legislation; and
compliance with general statutes that impose obligations on all Enterprises.
General Corporate Governance
An Enterprise's General Corporate Governance obligations will stem from:
Enterprise Structure – sole trader to ASX listed entity;
the Governing Documents;
the securities on issue;
Enterprise Controllers' duties, derived from:
statute;
case law;
Governance Documents.
In the case of a company, the statutory obligations imposed on an Enterprise are codified in the Act.  For more information see: Directors' Duties in Australia.
In the case of Not-for-Profit organisations – Governance and external conduct standards Australian Charities and Not-for-profits Commission Amendment Regulation 2013 (No. 1)
Another well accepted corporate obligation of a director is to prevent insolvent trading.
Governance Documents
Controllers need to actively evidence their compliance with the Governance Documents as well as their statutory obligations.
For example it may be that:
a meeting of the directors is required to be held monthly;
a quorum for a directors meeting may be three (3) directors;
 certain decisions must be made only by shareholders.
In this respect the Governing Documents are the rule book governing how the game is to be played.
There are volumes of materials on this issue and thousands of decided cases on developing a Corporate Governance Framework, which are beyond the scope of this article.
OECD Guidelines for good Corporate Governance
According to the Australian Securities and Investments Commission (ASIC), the OECD Principles of corporate governance (Principles) have been adopted in Australia as the benchmark for achieving good Corporate Governance.
The Principles cover six (6) areas, as follows:
ensuring the basis for an effective corporate governance framework;
the rights of shareholders and key ownership functions;
the equitable treatment of shareholders;
the role of stakeholders;
disclosure and transparency; and
the responsibilities of the board.[1]
Controllers should consider these principles in positively acting to discharge their duties.
Operational Governance
The second element of a Corporate Governance Framework is how the Controllers evidence their compliance with the Enterprise's Operational Governance requirements.
Industry Specific legislation
In this regard, each Enterprise's obligations may be radically different from others, depending on the type of industry that it is in. For example a coal mine will have radically different obligations from a firm of architects.  This list of obligations should be documented and understood by Controllers actively looking to discharge their obligations.
Compliance with general legislation
All Enterprises are different, however most Enterprises will have staff, collect personal information on customers, develop some sort of intellectual property and have a website.  Subsequently, the Enterprise will have compliance obligations imposed from the following Acts and their subordinate regulations:
(Note that this list is for the purposes of illustration only, and is by no means complete)
Complying with the Operational Governance requirements is a modern day necessity for all  Enterprises.
Depending on the scope and scale of the Enterprise, the above factors are indicia of the  Corporate Governance Framework that the Controllers of an Enterprise should consider to not only achieve compliance, but to add value to their Enterprise.
Whilst Enterprises are generally not in the business of complying with legislation, an effective Corporate Governance Framework will add value to the Enterprise by limiting liability.
The get out of jail free cards (literally)
We have seen that good Corporate Governance is not a panacea to profitability, but bad Corporate Governance will almost certainly result in diminished Enterprise value.
When Controllers are wanting to develop a sound Corporate Governance Framework, the usual questions revolve around board practices and directors' duties.  That said, there are – in addition – various characteristics which solid a Corporate Governance system should possess.
Proving Enterprise Controllers have discharged their duty
Section 251A(1)(b) of the Act provides that an company must keep minute books in which it records within one (1) month:
"proceedings and resolutions of meetings of the company's members; and
proceedings and resolutions of directors' meetings (including meetings of a committee of directors); and
resolutions passed by members without a meeting; and
resolutions passed by directors without a meeting; and
if the company is a proprietary company with only 1 director–the making of declarations by the director".
Section 251(A)6 provides that:
"A minute that is so recorded and signed is evidence of the proceeding, resolution or declaration to which it relates, unless the contrary is proved".
The case of Australian Securities and Investments Commission v Macdonald (No 11) [2009] NSWSC 287 is authority for the position that minutes must be filed and placed in the company minute book strictly within one (1) month in order for the directors to be able to rely on the minutes of the meetings as evidence.
Therefore a best practice Corporate Governance Framework is likely to have a sound basis for recording and putting into evidence that decisions of the Controllers were appropriately taken.  Moreover, the culture of the Enterprise is based on detailed record keeping and documentation of compliance.
Operational Governance
The Controllers will need to prove that they have discharged their legislative obligations by relying on record keeping and other documentation.
For example it's not much use if you conduct site induction training, but do not keep a record of those who have attended and what the content of the induction program was.  Clearly the requirements for record keeping will vary on a case by case basis, however the culture of compliance, consideration of the issues and record keeping is what is important.
What should be kept as evidence
Regardless of the Enterprise type, it is important to record what is important.
What's important will of course depend on what the Controllers of the Enterprise need to be able to show to prove that they have discharged their duties, be they in respect of Corporate or Operational Governance.
Implications of non-compliance
If a Controller breaches their Corporate or Operational Governance compliance obligations to the degree that they also breach the Act, then civil and/or criminal penalties may apply.
For example, in the event that a director knowingly allows an Enterprise to trade while it is insolvent, the maximum imposable penalty is a fine of $200,000 or five (5) years imprisonment, or both.
In addition to these powers, a Court may also order a Controller to compensate the Enterprise if that Controller has damaged the Enterprise by contravening a civil penalty provision.
An officer of the Enterprise may also face disqualification from the management of corporations.
Links and useful legislative references
Articles
Legislation
Links
Cases
Australian Securities and Investments Commission v Macdonald (No 11) [2009] NSWSC 287
Further Information
Dundas Lawyers has advised various Enterprises on issues of Corporate Governance.
To ascertain how Dundas Lawyers can assist you to comply with either your Corporate or Operational Governance obligations contact us for an obligation free and confidential discussion.
Disclaimer
This article contains general commentary only.  You should not rely on the commentary as legal advice.  Specific legal advice should be obtained to ascertain how the law applies to your particular circumstances.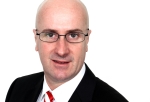 Malcolm Burrows B.Bus.,MBA.,LL.B.,LL.M.,MQLS.
Legal Practice Director
Telephone: (07) 3221 0013
Facsimile: (07) 3221 0031
Mobile 0419 726 535
Twitter: @ITCorporatelaw
Google+
---
[1] Australian Securities and Investments Commission at http://www.asic.gov.au/asic/ASIC.NSF/byid/B285C74C43B87CBBCA256FDC00818039 accessed on 25 February 2013.