In the case of Ezystay Systems Pty Ltd v Link 2 Pty Ltd [2014] NSWSC 180 (Ezystay) it was held that the plaintiff's business manuals were confidential despite having been compiled from the documents in "public domain".  On Appeal, the Court had to re-visit the test for confidential information to determine whether or not the respondents' software, business manuals and other documents collated from the public domain were in fact capable of being protected as confidential information.
Background to Ezystay
Link 2 Pty Ltd ACN 158 841 386 (Appellant) owned and operated a student accommodation business in Sydney.  Mr Riches (Third Appellant) was the sole director and secretary of the Appellant.  Ezystay Systems Pty Ltd ACN 147 054 037 (First Respondent) also provided student accommodation services.  Prior to the establishment of the Appellant, Mr Riches was a director and shareholder of Ezystay and various other group companies.
Ezystay Systems Pty Ltd ACN 147 054 037 commenced proceedings in the Supreme Court of New South Wales alleging that Mr Riches had copied and used Ezystay's confidential information for the benefit of Link 2.  The confidential information was alleged to have included documents such as the 'Business Manual' and 'Systems Manual' (Manuals).  Ezystay was successful at first instance and the Appellant was subject to a permanent injunction.  On appeal the Appellants argued that the primary judge erred in finding that the Manuals were confidential, because they were merely a compilation of publicly available documents.
Compilations prepared from documents in the public domain
One of the grounds of appeal was that the Manuals were not in fact confidential, because they were largely compiled from information which was in the public domain.  The Court of Appeal found that:
"Her Honour erred in finding that the Business Manual and the Systems Manual (collectively, the Manuals) were confidential, and thus Confidential Information within the meaning of the Deed, having regard to the fact that neither document had the necessary attributes of confidentiality in that their contents:
(a)  were in the public domain;
(b)  were common knowledge, commonplace and trivial;
(c)  could be ascertained or duplicated without expenditure of time, effort or money;
(d)  were not preserved as a matter of secrecy by the respondents; and
(e)  were not valuable."[1]
In assessing whether or not the Manuals were truly confidential, the Court said:
"The real issue is whether skill and ingenuity were used in the compilation of the Manuals so as to confer confidentiality on the finished product notwithstanding the commonplace nature of much of their contents."[2]
The Court of Appeal adopted statements of Campbell JA in Del Casale v Artodemus (2007) 73 IPR 326 where it was said:
"… information is "of a confidential nature" if it is not "public property and public knowledge", or if it is "constructed solely from materials in the public domain", to which "the skill and ingenuity of the human brain" has been applied. This is a fairly undemanding test."[3] (Human Brain Test)
The appellants' argument was based largely on the observation made by Laddie J in Ocular Sciences Ltd v Aspect Vision Care Ltd [1996] EWHC Patents 1 that:
"It is a commonplace that valuable and novel ideas may be produced by the judicious selection and combination of a number of items which, separately, are in the public domain. No one would suggest that such ideas are incapable of being the subject of an obligation of confidence. But, to adopt Megarry J's words, there must be some product of the skill of the human brain. A mere non-selective list of publicly available information should not be treated as confidential even if putting it together involves some time and effort. No relevant skill is employed. Were this not the case, it would be possible for individual competitors to copy or make use of the individual items of information but they could not get together to make use of all or most of them."[4]
[Items in bold are our emphasis]
Therefore to assess whether information which is in the public domain can have the required qualities to be confidence it is necessary to determine the source of the information and whether the skill and ingenuity of the human brain has been used to prepare the collation.  An individual document or list of documents sourced from the public domain is unlikely to be confidential whereas a compilation of a number of documents for a particular purpose, depending on the circumstances, is more likely to be capable of being confidential.
Takeaways for those wanting to protect their confidential information
For information to be confidential there needs to be something more than a "mere or random or accidental collation of unconnected materials" but can be seen on their face, to be the product of careful and skilled work by someone with detailed knowledge of the workings of the business.[5]  The real take away from this case is that it's not enough to mark documents as being confidential and then hope that you can enforce the obligations of confidence in future.
Further references
Judgements involving Dundas Lawyers
Hill & Smith Holdings PLC v Safe Barriers Pty Ltd (No 2) [2020] FCA 8 (8 January 2020)
Cases on confidential information
Ansell Rubber Co Pty Ltd v Allied Rubber Industries Pty Ltd [1967] VicRp 7
Del Casale v Artodemus (2007) 73 IPR 326
Link 2 Pty Ltd v Ezystay Systems Pty Ltd [2016] NSWCA 317
N P Generations v Fenely [2001] SASC 185
Ocular Sciences Ltd & anor v Aspect Vision Care Ltd & ors [1997] RPC 289
Prime Creative Media Pty Ltd v Vranjkovic [2009] FCA 1030
Legislation
Related articles on breach of confidence by Dundas Lawyers
The tort of conspiracy and confidential information
What is a "Confidentiality Agreement"?
Is your confidential information, really confidential?
Getting confidentiality agreements in place – in business acquisitions
Enforcing the terms of a confidentiality agreement
Further information
If you need advice on protecting your businesses confidential information or enforcing your right to it, please telephone me for an obligation free and confidential discussion.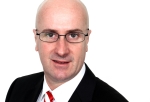 Malcolm Burrows B.Bus.,MBA.,LL.B.,LL.M.,MQLS.
Legal Practice Director
Telephone: (07) 3221 0013 | Mobile: 0419 726 535
e: mburrows@dundaslawyers.com.au
Disclaimer
This article contains general commentary only.  You should not rely on the commentary as legal advice.  Specific legal advice should be obtained to ascertain how the law applies to your particular circumstances.
[1] Ezystay at [85]. Note these were the arguments that the manual was not confidential per se.