Legally enforceable obligations to maintain confidence may arise in contract or in equity.  Relief is available against a party who discloses confidential information without authorisation, and in some cases against third party recipients of such information.  In order to enforce a breach of confidence in contract or in equity, the presence of a number of elements must be established.
What must be proven in order to enforce a breach of confidence in equity?
In order to enforce a breach of confidence in equity, Megarry J held in Coco v AN Clark (Engineers) [1969] RPC 41 that:
the information must be confidential information (that is, it must have the necessary "quality of confidence");
the information must have been communicated in circumstances importing an obligation of confidence; and
there must be unauthorised actual or threatened use of the confidential information to the detriment to the plaintiff.
Remedies for breach of confidence in equity include compensation or an account of profits, an injunction and a declaration.
What must be proven in order to enforce a contractual breach of confidence?
People in a contractual relationship may expressly or impliedly arrange to protect confidential information exchanged between them.  A confidentiality agreement, also referred to as a non-disclosure agreement (NDA), is a commercial contract which expressly provides that certain information disclosed between the parties will be kept secret and used only for an agreed purpose (Permitted Purpose).
Whether a court will be prepared to imply a term into a contract will depend upon the nature of the relationship between the parties.  For example, the Courts are not usually prepared to imply a term into an employment contract that an employee will not use skills acquired during their employment after the termination of their employment contract, however, the Courts readily accept that an employee cannot use or disclose their employer's trade secrets.
The nature of the obligation of confidence will depend on the terms of the contract.  A contractual breach occurs where either:
the relevant party, in this case the recipient of confidential information (Recipient) fails to comply with its contractual obligations, in this case, the duty to maintain the confidentiality of the information (Actual Breach); or
the Recipient evidences:

an intention not to be bound by its obligations; or
an unwillingness to perform its obligations (Anticipatory Breach);
for example, in this case the Recipient threatens to disclose the confidential information.
Remedies for breach of an NDA or implied obligation of confidence
Remedies for a breach of an NDA or an implied obligation of confidence include:
injunctive relief, which is desirable in cases of Anticipatory Breach; and
damages, where there has been an Actual Breach.
Further references
Cases cited
Ansell Rubber Co Pty Ltd v Allied Rubber Industries Pty Ltd [1967] VicRp 7.
Burica Pty Ltd v Tops To Bottoms (Australia) Pty Ltd [1997] FCA 1147
Maggbury Pty Ltd and Another V Hafele Australia Pty Ltd and Another (2001) 185 ALR 152
Recent cases
SAI Global Property Division Pty Ltd v Johnstone [2016] FCA 1333
Prime Creative Media Pty Ltd v Vranjkovic [2009] FCA 1030 (14 September 2009)
Related articles by Dundas Lawyers
What is a "Confidentiality Agreement"?
Is your confidential information, really confidential?
Getting confidentiality agreements in place – in business acquisitions
Further information
If you need assistance to ensure that your confidential information is protected, please telephone me for an obligation free and confidential discussion.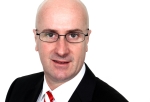 Malcolm Burrows B.Bus.,MBA.,LL.B.,LL.M.,MQLS.
Legal Practice Director
Telephone: (07) 3221 0013 | Fax: (07) 3221 0031
Mobile: 0419 726 535
e: mburrows@dundaslawyers.com.au
Disclaimer
This article is not legal advice. It is general comment only.  You are instructed not to rely on the commentary unless you have consulted one of our Lawyers to ascertain how the law applies to your particular circumstances.