The allure of generating income from a subscription base, operating a marketplace or your own e-commerce venture is strong and for good reason.   The success stories of tech startups and the unicorns in this space are many, but so are the failures.  If this is the path you are considering taking, these are our top 5 legal considerations.
1. Entity structure and asset protection
All business vehicles have their costs and benefits.  Companies are the most common vehicles our clients use to operate start-ups.  Where there is more than one shareholder (owner) of the company founders need to consider a Shareholders' Agreement.  See What is a Shareholder Agreement? and Shareholder disputes – the fight for control.
Where there has been considerable expenditure on intellectual property (IP), including computer code, it is common to set up an IP holding company to separate and protect those assets from any losses or litigation the trading company may be subject to. The IP holding company then licences the software and other IP to the trading company.
2. Intellectual property and confidentiality
Before you engage in discussions with software developers or potential investors consider having them sign a non-disclosure or confidentiality deed.  While intellectual property, including copyright, patents and trade marks can be protected, your ideas cannot.
See What is a "Confidentiality Agreement"?
When you engage a software developer or graphic artist make sure you do it in writing and that contract assigns the computer code or artwork, respectively, to your company.  Assignment of copyright can only be done in writing and a services agreement is a good place to do that.
Even where you have developed the software or artwork yourself you will probably want to assign that to your IP holding company in case you run into legal problems personally.  This can be achieved via an IP Assignment Deed.
3. Contracts
As indicated above the first contracts you will require will probably be:
with your suppliers in the form of non-disclosure deeds and services agreements; and
your other business partners in the form of a shareholder agreement.
Next you will be looking at mobile app terms of use, SaaS, and reseller agreements depending on your business model.  No need to jump into these too quickly because we all know scope changes throughout the development life cycle.  But do not leave it too late, all these will be required at go-live.
See Software as a service (SaaS) contracts – legal considerations and What is a Software Development Agreement?
4. Privacy
While there are exceptions to compliance with the Privacy Act 1998 (Cth), particularly for small businesses, there are many exceptions and exceptions to those exceptions.  You should confirm whether or not your business is required to comply.  Either way businesses are generally expected to have privacy policies these days.
If you are planning on distributing an iOS mobile app, Apple will require you to have a Privacy Policy.  If you collect personal information from EU citizens or residents you have to consider the privacy obligations under the GDPR, which has extra-territorial effect.
See Notifiable Data Breach Scheme and EU General Data Protection Regulations (GDPR) – How to comply.
5. Compliance
Finally maintaining adequate company registers including a minutes book is essential if you plan to raise capital, sell your company or list it on a stock exchange.  All too often clients present with their company registers in a state of disrepair.
See ASIC v Macdonald – have the lessons been forgotten?
Keep your exit strategies viable and stay compliant with your regulatory obligations, then be in a position to fly through any investor's due diligence.
When should you engage lawyers?
Straight away.  A good lawyer can help you understand the costs of drafting documents, maintaining compliance and set out a timeline to deliver on your requirements.  Thereby helping you with your business plan and giving you the tools to manage your cashflow.
Further information
If you are a tech startup, be that a SaaS provider, drop shipper or online marketplace, and need advice contact me for a confidential and obligation free discussion: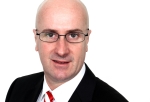 Malcolm Burrows B.Bus.,MBA.,LL.B.,LL.M.,MQLS.
Legal Practice Director
Telephone: (07) 3221 0013 | Mobile: 0419 726 535
e: mburrows@dundaslawyers.com.au
Disclaimer
This article contains general commentary only.  You should not rely on the commentary as legal advice.  Specific legal advice should be obtained to ascertain how the law applies to your particular circumstances.