On 12th June 2020, the Treasury Laws Amendment (Registries Modernisation and Other Measures) Act 2020 introduced the requirement for all Australian company directors to have a "Director Identification Number" (DIN).  The DIN will become a single identifier for each director across all of their office holdings with the true identity of each director is verified and is consistent across of ASIC's corporate records.   The scheme will ultimately applies to Australian body corporates, Aboriginal and Torres Strait Islander corporations, and registered foreign companies.
Why is the DIN being introduced?
One of the reasons for introducing the DIN is to prevent illegal "phoenixing"" and stop company directors from registering under various slightly different names in an attempt to mask their actual identity.  Currently, the Australian Securities and Investments Commission (ASIC) does not take steps to verify the identity of company directors resulting in potentially inaccurate information being on its register.  This most commonly takes place in minor variations to names or addresses, which make it hard to reconcile all positions held by a single person who may have multiple directorships.  Therefore the DIN scheme will be implemented to ensure that the use of fictitious identities is prevented and the tracking of a director's involvement with failed companies maximised.
The scheme also provides benefits for insolvency practitioners to assist with the traceability of directors.  For instance, a liquidator is more likely to be successful in locating a director to get the books and records of the company for the purpose of the administration or liquidation.
When will the scheme become operative, and when do directors need to apply?
It is still unknown when the DIN scheme will commence, but it could conceivably be in place in the first half of 2021.  However, given the unprecedented challenges because of COVID-19 and further changes to ASIC's registers that are likely to commence concurrently, it is expected that the time for implementation of the scheme in the first half of 2021 will be delayed.
Once the scheme commences, a person appointed as a company director for the first twelve (12) months will have 28 days to apply for a DIN.  After the first 12 months, any proposed new director will be required to apply before their appointment.  As for existing company directors, there will be a transitional or "grace" period in which they may apply for a DIN.  The individual gets to permanently keep his or her DIN, even if they cease to be a director and will not be allowed to change or cancel it unless it was handled by the Registrar.
Consequences of non-compliance
If a director fails to apply for and obtain a DIN, the Registrar will require a director to execute such application and set a time period for compliance.  Alternatively, the Registrar may issue infringement notice, and civil and criminal penalties (including imprisonment) may impose to a director for applying for multiple DINs or misrepresenting a DIN.  The civil and criminal penalties for contravention of the DIN requirements are likely to be consistent with current penalties applicable to comparable provisions in the Corporations Act 2001 (Cth).
Takeaways
Watch out for the introduction of the DIN scheme at sometime in early 2021!
Further references
Legislation
Treasury Laws Amendment (Registries Modernisation and Other Measures) Act 2020  
Related articles by Dundas Lawyers
Director Identification Numbers – more red tape?
Safe Harbour granted to proactive Directors of an insolvent company who are not merely 'living in hope'
Further information
If you need assistance with any legal issue regarding directors' duties please telephone me for an obligation free and confidential discussion.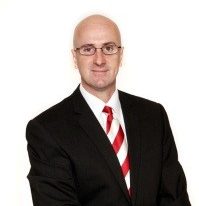 Malcolm Burrows B.Bus.,MBA.,LL.B.,LL.M.,MQLS.
Legal Practice Director
Telephone: (07) 3221 0013 | Mobile: 0419 726 535
e: mburrows@dundaslawyers.com.au
Disclaimer
This article contains general commentary only.  You should not rely on the commentary as legal advice.  Specific legal advice should be obtained to ascertain how the law applies to your particular circumstances.