Our Brisbane based Corporate Lawyers advise clients on all aspects of Corporate Law and compliance with the Corporations Act 2001 (Cth).  We specialise in advising organisations on how to create, build and protect sustainable shareholder value.  With our unique commercial perspective and multidisciplinary approach, we advise clients on a wide range of corporate law and compliance.
Corporate law expertise
We are particularly passionate about the project management of the capital raising process as an integral part of the legal engagement.  We utilise modern project management tools to ensure that decisions are made in a timely and consistent manner to meet the needs of the market and to reduce overall legal fees. Our Corporate law services in this area include:
Capital raising – Initial Public Offers (IPOs), Unlisted Public Offers, secondary capital raisings, ASSOB Listing, due diligence processes and advice, share issues
Mergers and acquisitions – acquisition or divestitures of businesses;
Continuous disclosure obligations;
Related party transactions;
Employee Share Option Schemes;
Vendor due diligence; and
Compliance with the ASX Listing Rules.
Recent corporate law videos
Shareholder oppression

 Shadow directors

Shareholders right to information

Related Corporate Law Articles
We believe that transaction completion is an essential and often overlooked aspect of legal services provided in this area, so we aim to provide this service where possible.  For further information on how Dundas Lawyers can assist your business with any of its Corporate Law requirements, please contact: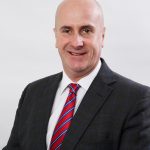 Malcolm Burrows B.Bus.,MBA.,LL.B.,LL.M.,MQLS.
Legal Practice Director
Freecall: 1300 386 529
Telephone: (07) 3221 0013 |  Facsimile: (07) 3221 0031
Mobile 0419 726 535
Google+ |  Follow me: ITCorporatelaw